programs
Kaplan International Language School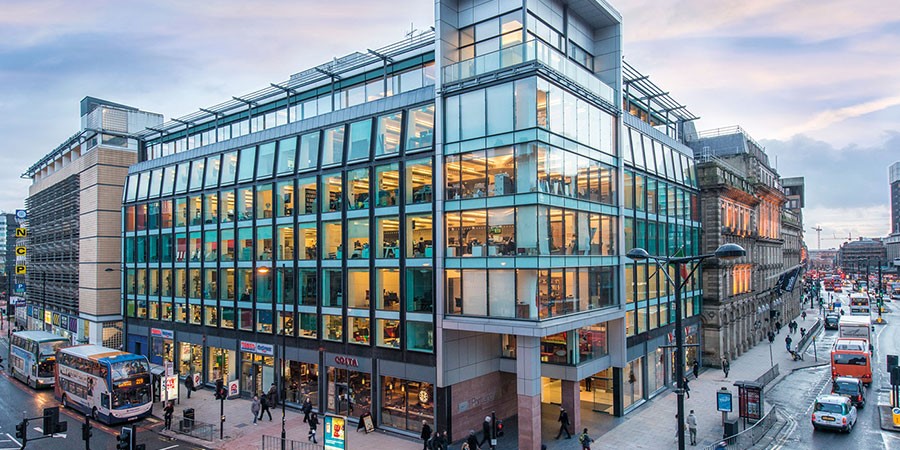 About Program
Learning a foreign language is not easy until you fall in love with it. So, what's the best way to do that?
Our answer is Kaplan International Language School!
Kaplan International is one of the largest language schools in the world which was founded 80 years ago in the US by Stanley Kaplan.
Up to now there is a network of 39 accredited language schools of Kaplan International right in the heart of the biggest cities of 28 countries of the world including the USA, UK, Canada, Ireland, Germany, France, Switzerland. Approximately 40.000 students from 158 countries take language courses at Kaplan school every year.
A variety of offline intensive courses designed to help learners take their English to the next level and crack a perfect score in English language proficiency exams is available at Kaplan school such as:
–  General English
–  Intensive English
–  IELTS
–  TOEFL
–  Academic Semester/Year
–  Business Supplementary
–  Cambridge (B2, C1)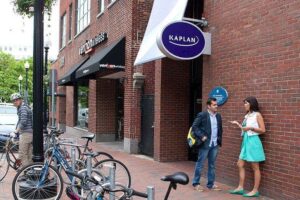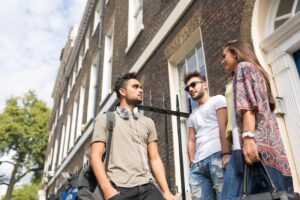 Apart from English, language courses are available in French and German in the cities of France, Germany and Switzerland to let learners immerse themselves into the targeted language speaking environment. Upon successful completion of courses professional staff at Kaplan school can help their students apply for the prestigious universities worldwide.
Classes are conducted from Monday to Friday, students can themselves choose which shift (morning/afternoon) they want to study in.
Payment
The cost of the courses varies from one city to another. Seasonal discounts for the Kaplan language courses are available too. For more specific information connect with the local agency in your home country (contact information is provided below).
The tuition fee paid by applicants covers:
–  Language classes
–  Placement/Progress testing
–  Access to computer room
–  Internet
–  Kaplan certificate upon completion of the course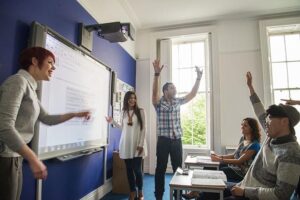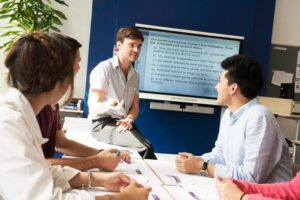 Housing
Kaplan school provides different options for housing such as:
–  Homestay (twin or single)
–  International Guesthouse (twin only)
–  Student Apartments (single only)
–  Study Inn (private)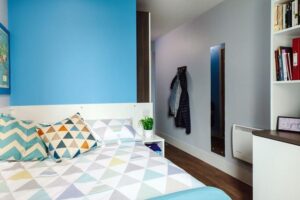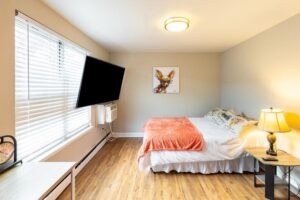 Intensive English Course Pricelist for 2022*
(Prices mentioned below are without discounts)
City
Course price per month
Housing per month

(homestay/twin)

Boston
2020$
1120 – 1900$
New York
2020$
1480 – 2600$
Chicago
2020$
1000 – 2480$
Los Angeles
2020$
1120 – 2200$
Cambridge
2078$
985 – 1777$
Toronto
1435$
829 – 1547$
Discounts for all courses are available now!
UK – 15% off on the course
IRE – 20% off on the course
USA, CAN– 20% off on the courses
For more information about additional costs and dates available, please contact Global Friends Representative!
Eligibility
There is a flexible age limit, so if you are a student above 16 or even a mid-career professional at 40-50 you are welcome to apply to join the community of international language learners of Kaplan.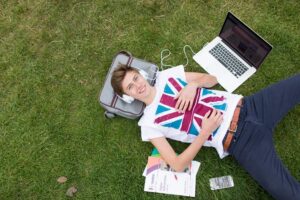 Make the best investment into your bright future with Kaplan Language School. Get ready for your life-changing experience of study&travel!
For more information about application, deadlines, and pricelist, contact us through the email [email protected], [email protected], or call +998909078627
Apply now