programs
Virtual Internship Program USA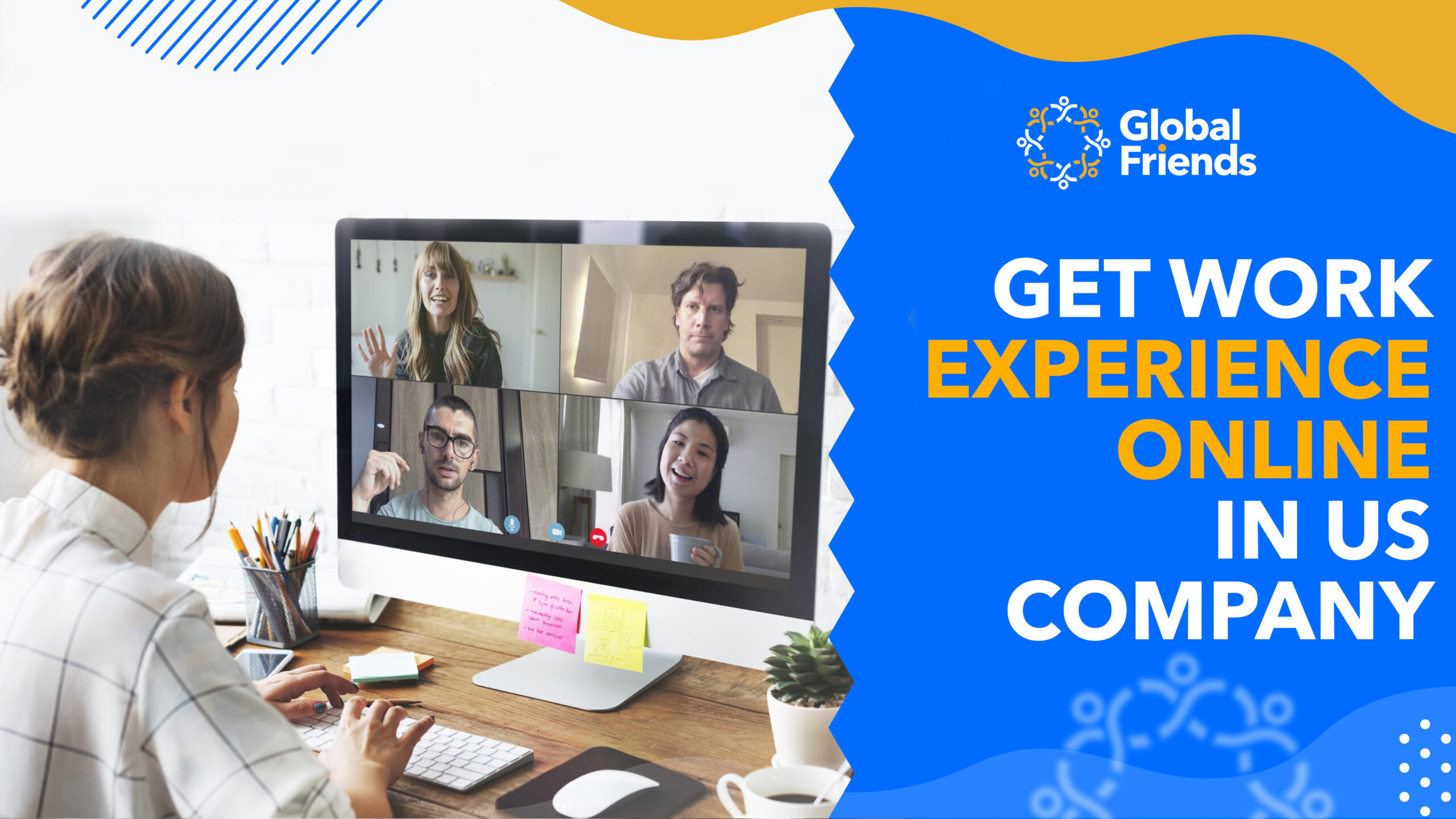 About Program
There is no doubt that 2020 changed the world, this year affected everyone and today it is hard to believe when we all will get back to normal, or would we?
While there were a lot of negative impacts of 2020, we cannot ignore all of the positive outcomes that this year delivered to us. This year, we learned and experienced the power of IT and remote work as never before.
A lot of people were forced to start working at home, working remotely, and a lot of companies learned how they can benefit from it. Just think of it, today, you can combine working for a successful international company with your family or traveling. You do not have to be in the USA, to work for the American company, and by doing so you can start building your portfolio without even leaving your home, isn't it amazing? Absolutely!
We are happy to present our students with an amazing opportunity to start building their careers now, even when the travel across the ocean is still quite challenging. Learn how to take advantage of the quarantine and join our program – "Virtual Internship Program USA".
"Virtual Internship Program USA" is a project-based work that will be guided by a mentor within an American Organization that will not only supervise the virtual interns but also help with the development of hard and soft skills. Use of technologies that will help the virtual intern gain practical knowledge without an on-site experience at the workplace. We offer 3-6-month placements, part-time or full-time. It is up to the candidate/university.
By participating in this program, you will have a chance to complete an online (virtual) internship for an American company. You can choose to work for 3 or 6 months. Once you completed the internship you will receive the certificate of completion and will be able to use it for the academic curriculum.
BENEFITS FOR THE PARTICIPANTS
Work network – get connected with other students around the globe during the Virtual Internship Program. NETWORKING
Enhance knowledge and understand American remote working methods.
Enhance their professional profile by listing work experience with a US-based Company and improve their future EMPLOYABILITY.
Improve skills like responsibility, time management, autonomy, Project Management, etc.
Practice English on a regular basis. Learn the lingo used in a business setting through the Exchange of ideas, emails, and weekly meetings with colleagues.
Gain international experience and reduce application costs
6 BENEFITS FOR THE UNIVERSITIES
An immediate solution to their internship placement needs for 2020-2.
Improve the RANKING OF THE STUDENTS in the labor market.
Academic follow-up through reports and direct communication with the businesses.
Virtual Internship flexible start dates – twice per month!
Faster processing times – 3-month placement turnaround!
Their students can attend university if needed during the Virtual Internship Program.
Given that these will be unpaid virtual internships, we will be able to find positions in almost every field of study
Start building your portfolio now, get REAL working experience for the American company without leaving your home!
Contact us today to apply!
Program requirements:
18+ years old
Intermediate level of English - B2 or higher
Internet Access – 10 Mbps
Computer and Webcam for online group meetings
Apply now