programs
Work & Travel USA Summer 2022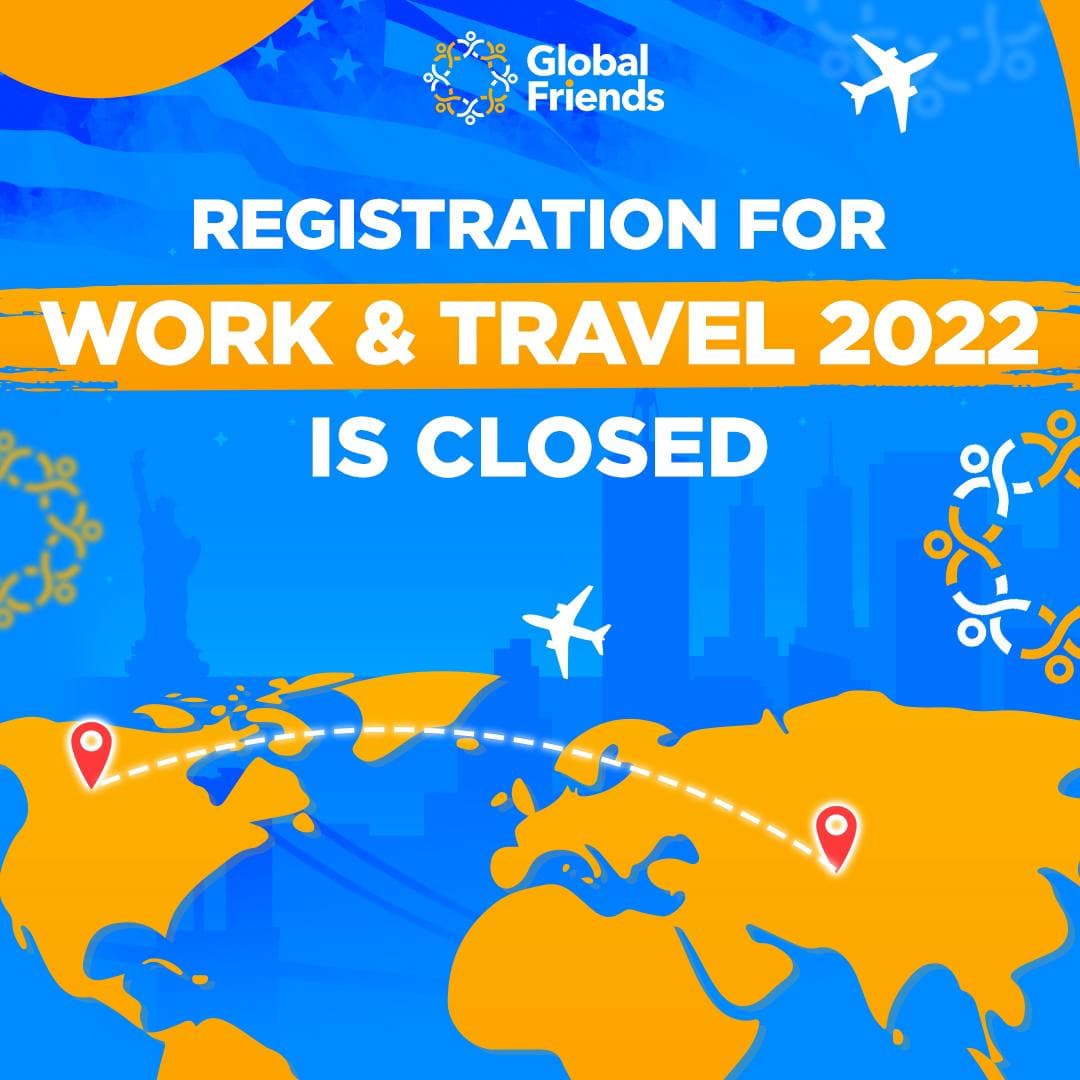 About Program
REGISTRATION for Welcome to Work and Travel SEASON 2022 is CLOSED!
Global Friends has been specializing in the Work and Travel program since 2008, making us one of the oldest J1 Work and Travel facilitators in Central Asia.
We are locally and internationally licensed, listed by the US embassy on the website.
Unfortunately, we can no longer accept applications for Summer 2022. We have reached our quota for the year and currently only work with registered participants. 
We usually open registration early in the Summer to give our participants plenty of time to organize documents, select job-offer, pay the program fees and receive DS-2019 forms before preparing for the embassy. If you are interested in applying for the  Waiting list, please feel free to add your name here. If we have more space, we will contact you OURSELVES.
DO NOT CALL US. WE ARE ASKING YOU NOT TO CALL our Tashkent office by No means.
Check our website to learn about the Camp program coming Summer
Our Telegram group for all your questions and troubleshooting: https://t.me/globalfrienduz
Program Price for Work and Travel Summer 2021
Job Arranged Premium program price - $3215. SEVIS fee is $35
Lifeguard Program Price - $2415. SEVIS fee is $35
Apply now