Новость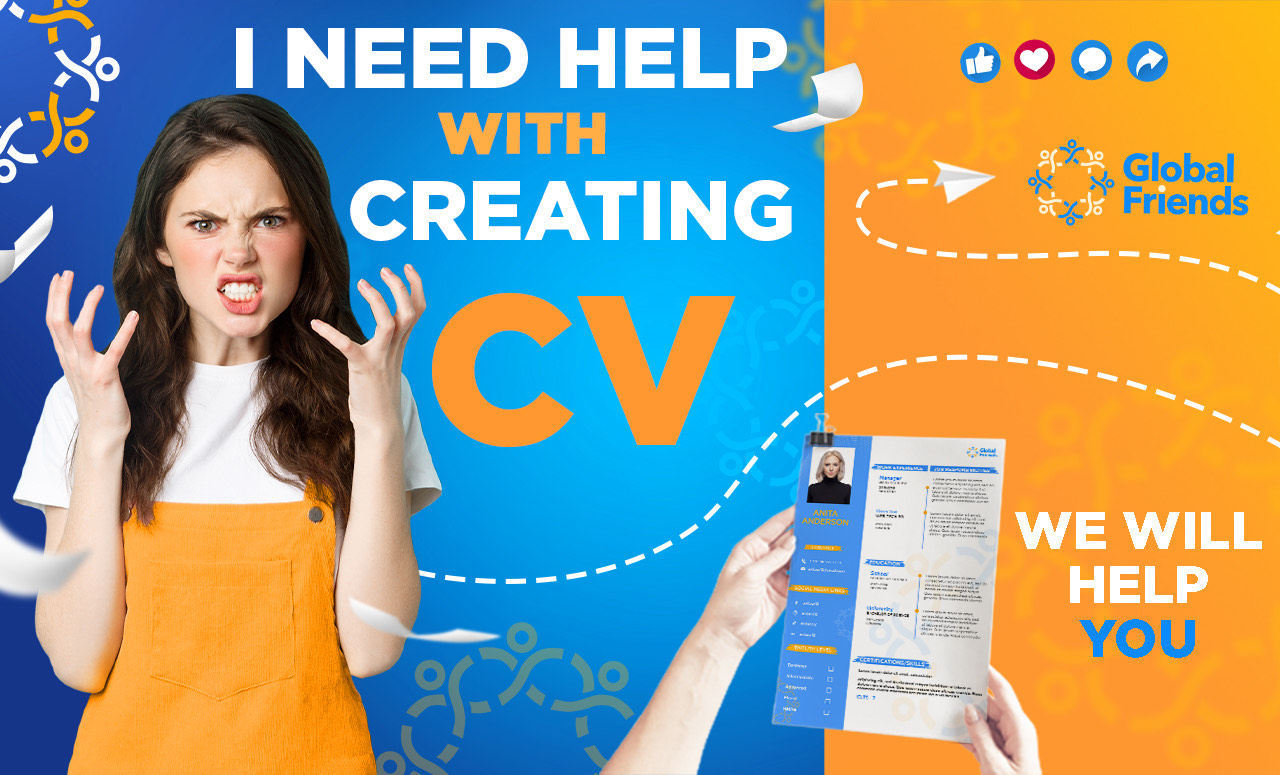 CV Generator by Global Friends
23.12.21
Don't know where you can prepare your CV for cultural exchange programs?
Everything is very easy with Global Friends. All you need to do is to fill out the form and you will get the ready CV via email immediately.
Want to start your adventure with us? Fill the form below out:
https://docs.google.com/forms/d/e/1FAIpQLScXeJQm7rTsZSdMCkVGymCAFsc1ZZJkZMPw8jk-xDj2qu4H9w/viewform?usp=sf_link
Instructions:
The 1st Step
You should fill in the personal information and attach your business photo (size: 3.5х4.5)
The 2nd Step
You should choose which languages ​​you know and at what level.
The 3rd Step
You should provide references to your social network pages (usernames or profile names). If you don't use them, just write "I don't use"
The 4th Step
You should indicate your work experience. If you don't have any experience, choose "no".
The 5th Step
If you have work experience and chose options "yes, 1 position only" or "yes, more than 1 position", you should fill in the information about your experience.
The 6th Step
You should fill in the information about your education.
The 7th Step
If you have any achievements or certificates, you should provide this information there.
Your CV is ready. Please check your email and contact us if you have any questions about it.