Новость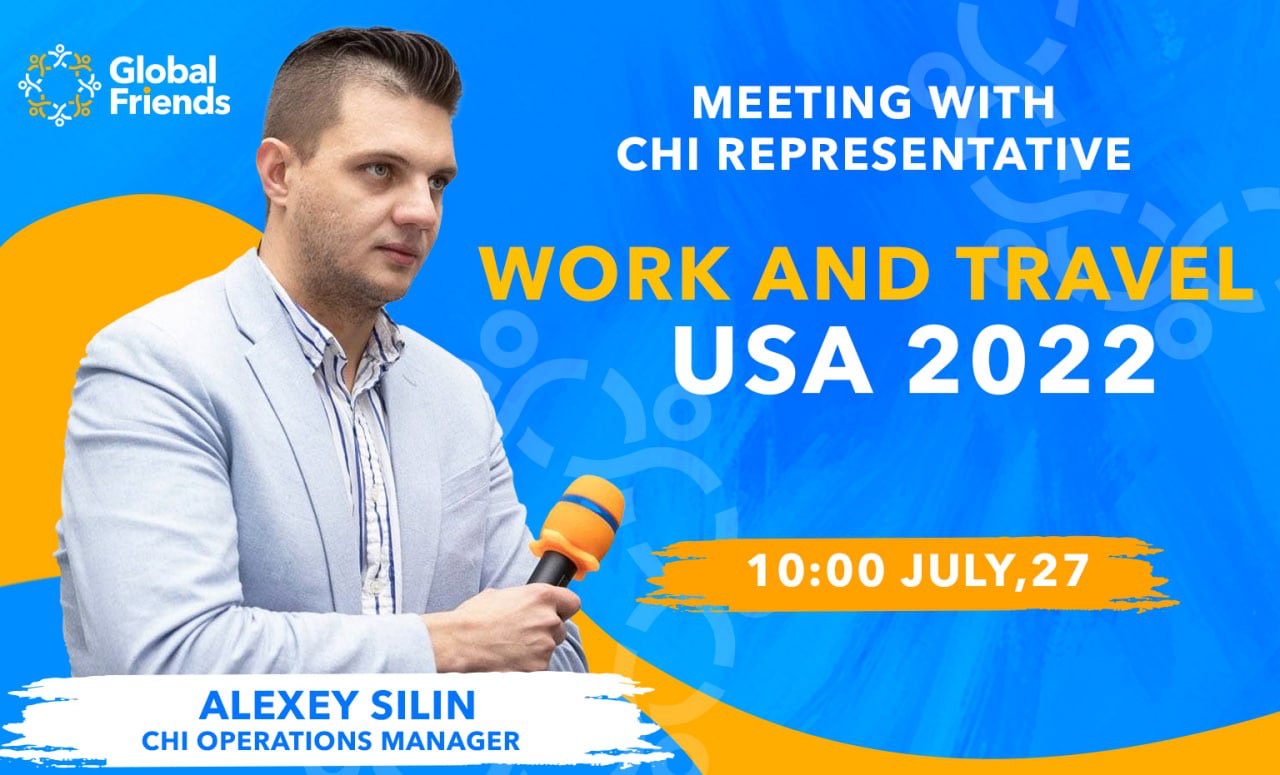 Meeting with the Visa Company Sponsor Representative — Alexey Silin
20.07.21
From July 15 to August 5, Global Friends in partnership with Cultural Homestay International will conduct various events and one-on-one meetings with Alexey Silin(CHI Operational Manager) from the USA.
On the 27th of July, Alexey Silin holds the event for Work and Travel USA for SUMMER 2022. We will provide full information about the cultural exchange program and a lot of SURPRISES for participants.
Have any questions about Work and Travel and want to ask them personally to our sponsor?
Feel free to JOIN THE EVENT.
HURRY UP!
SPOTS FOR THIS MEETING ARE LIMITED!