программы
Стажировки по профессии в США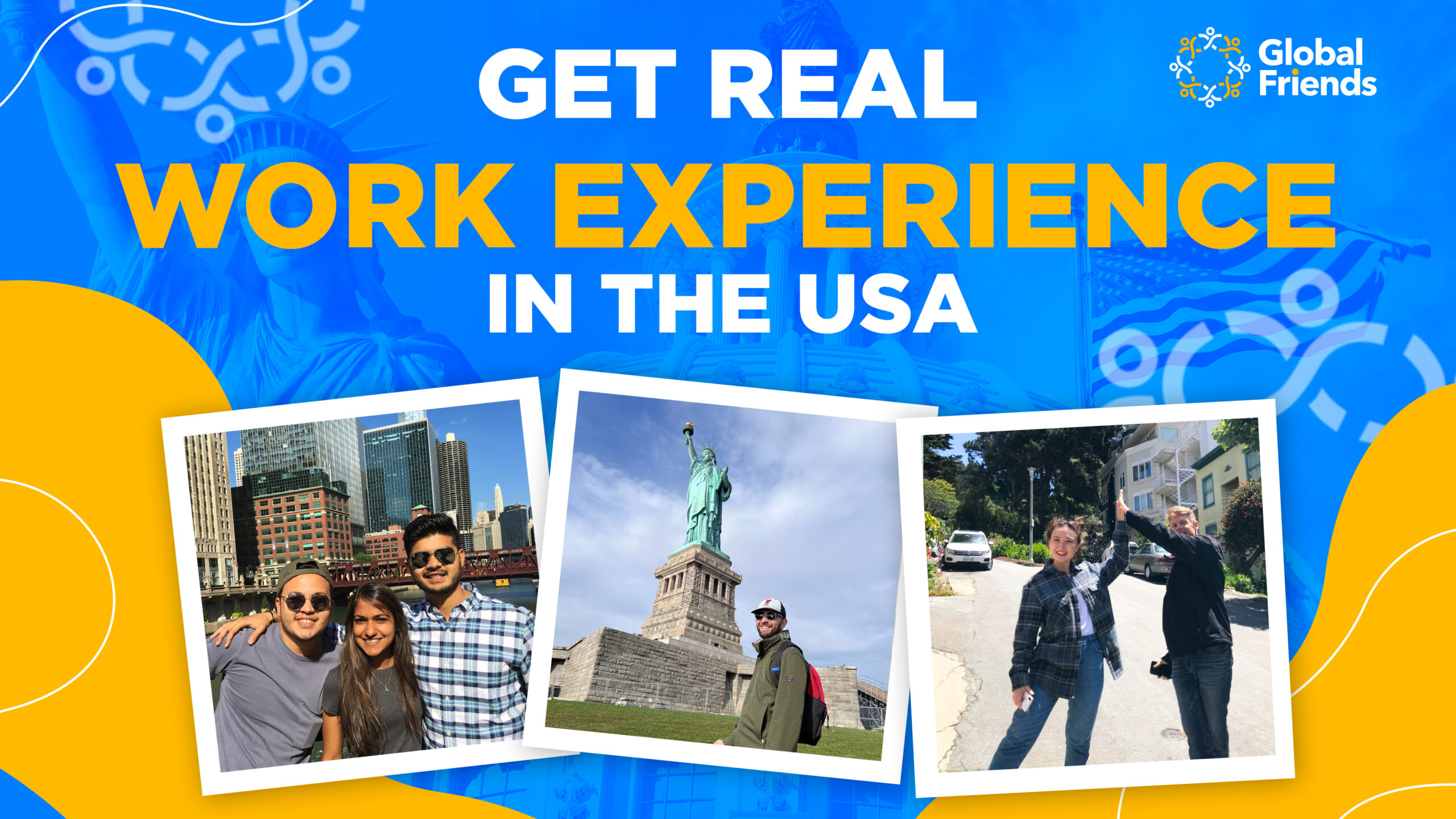 О программе
What is the internship program? Watch Internship department Video
The regulations governing the program state that intern or trainee must be a foreign national who:
Possess advanced English; and
Be a last year university student or has a degree or professional certificate from a foreign post-secondary academic institution (for internship program); or
University degree and at least one year of prior related work experience in his or her occupational field outside the United States (for Trainees); or
If you don't have a degree, you may still be eligible if you have 5 years of work experience outside the United States in the occupational field where you seek your internship.
The J-1 Internship/Trainee program in the United States is designed to allow University students, recent graduates, or young professionals to come to the United States to participate in a structured and guided work-based learning program to foster professional development in the intern's or trainee's specific academic or occupational field. Upon completion of the program, J-1 intern or Trainee MUST return back to home country to share the obtained experience with the countrymen
The  J-1 Internship/Trainee program promotes mutual cultural understanding and encourages personal and professional development by creating and supporting opportunities for international candidates to intern or train with U.S. businesses.
Our program has two major categories: Job-arranged program and Self-arranged program:
The CHI-arranged program is when our organization finds a job placement for you and do all the J-1 paperwork. Please note we currently ONLY offer internships in the field of
Hospitality Management. 
Logistics, 
Agriculture. Digital Marketing,
IT and 
Graphic Design. 
To qualify for these types of placements, you must have a correlated degree and job experience in the field you are applying for.
If your degree and experience is in other fields, please note, you still, qualify for the program but need to find and arrange your own job before we can sponsor your J-1 visa.
The Self-arranged program
More than 50% of all participants in our program have come to CHI as self-arranged participants. The Self-arranged CHI program is when you find your own job-placement by yourself. You will need to take the initiative to find an internship or training program on your own. American employers appreciate individuals who show their willingness to pursue their own positions. The more energy you put into searching for a position, the more likely it is you will find a program that suits you. CHI will provide you with the necessary instructions to complete paperwork and other related formalities and issue Ds-2019 along with insurance, SEVIS receipt, and vetted DS-7002 training plan. Some participants are being confused with the number of different forms involved in running this program.
You should keep in mind that the company and job providing internship program for you should correlate to your occupational category (your previous experience and working background). CHI does not have any limitations in the location of the business within the US, compensation, and duration of the program (up to 18 months). Usually, compensation on this program varies between $8 – 12 an hour. The self-arranged program is also cheaper comparing to the CHI-arranged program since we spend less time and resources working on your application. Please refer to the file called "Finding a J-1 Self-arranged Internship" to learn how to reserve the placement in the US.
With regards to housing, CHI and Global Friends will always assist you in finding housing in the U.S. This doesn't mean we will have the housing for you ready by the time you are in the US, but we will provide you with all necessary recommendation and steps which are required to find the housing in the US. Usually, depending on the location, the cost of housing will vary between $600-1000 per month for a room. You are free to find and reserve your own housing, which will need to be pre-approved by the CHI coordinator.
Please click on the following documents to download and review them
3) Finding a J-1 Self-arranged Internship
Are you ready to apply? 
Complete an application form and we will set you up for the program — Application form — https://forms.gle/fmdjv4dqG3qB5iNt7
Применить сейчас