programs
Camp Counselor USA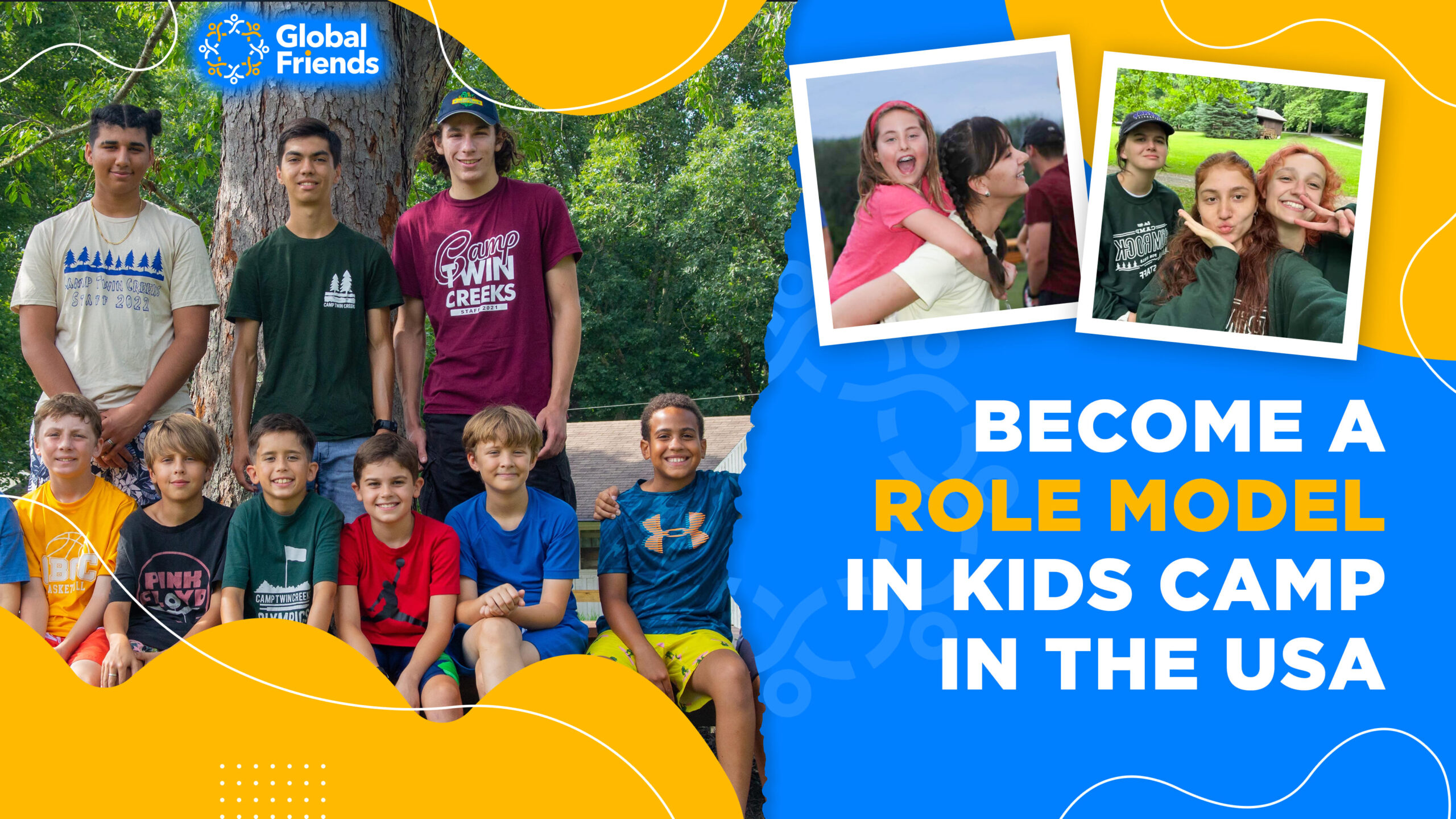 About Program
Camp Counselor USA: Live, Work, and Enjoy the Summer!
Summer Camp USA is a cultural exchange program for young people over the age of 18 who work as counselors in American children's camps during their summer holidays. The program participant is invited to work outdoors in an amazing and picturesque place (banks of a river or lake, mountains or forest), with the opportunity to gain a lot of new skills working with children, learn how to become a leader and an experienced teacher, and also find new faithful friends throughout life.
Learn more about CAMP:
Types of jobs: You can work in the summer camp within the maintenance department helping to make sure camp looks incredible or helping out with the housekeeping and laundry,
or work at the kitchen, helping cut vegetables and prep the dishes, do the clearing. All jobs come with training upon arrival. If you have special skills, you might be promoted and offered a second job.
Please watch this video from previous participant of the Camp program – https://youtu.be/Eaqn1wyp2U8
There are thousands of private and commercial, special, sport, and health camps on the territory of the United States today, where millions of children spend their summer vacations.
All American camps are accredited by the American Camp Association. Every year students from more than 40 countries are invited to work and live there, creating an amazing
and unforgettable atmosphere and opportunities for cultural interexchange!
Working as a counselor in an American children's camp is becoming more popular every year and opens up a lot of interesting opportunities for students: personal growth and development,
improvement of leadership skills, pleasure from working with children, new discoveries and impressions, unique cultural experience and improvement of knowledge of the English language.
The duration of work in the camp is 9 weeks, after which the participant has the right to travel around America for 30 days, but must return to his homeland before the start of the new academic year.
Camp Counselor Program Requirements:
YOU MUST LOVE WORKING WITH CHILDREN
Be a full-time student at an accredited University in Uzbekistan
Be at least 18 years old
Confidently handle stress, anxiety, and be outgoing, warm, and friendly
Have an advanced level of English
Demonstrate strong ties with Uzbekistan and intent to return home after completing the program and before the start of the introductory week at your university.0
Be hardworking.
HOW MUCH?
For 2023 Summer The Program price is $935.
IF YOU LIKE THIS PROGRAM and feel that YOU CAN BE A GOOD CANDIDATE for this offer, you need:
To complete this application form!
To schedule a meeting with us to know more about the program! You can come to our office at a scheduled time (book appointment) or we can discuss program participation in Zoom.
Eligibility
18 to 30 years old
Love working with children
Advanced level of English
Apply now