programs
Australia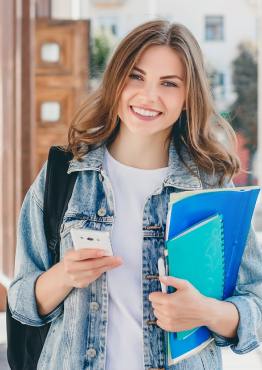 Education in Australia.
Welcome to Australia – a country of great opportunities and promising career growth, offering an excellent education system, a high standard of living, as well as unique natural beauty and a favorable environment.
Benefits of studying in Australia.
The wide range of specialties offered is quite large, due to which everyone can choose the best course for themselves and get the desired profession. Every year, many foreign students from all over the world apply to universities in Australia, and those who have passed the selection, after successful completion of their studies, can stay in the country, having received a work visa for up to two years. This is why Australia's immigration policy is so exciting for young people!
After graduation, students are eligible to apply for one of the work visas: Study Work Visa or Graduate Work Steam. To obtain the first specified type of work visa, a student must complete at least two years of study under the bachelor's or master's program. Those who have mastered the profession in demand in Australia (SOL) can purchase graduate Work Steam.
Upon admission to the university, the applicant must provide a document of complete secondary education. As secondary education in Australia lasts 12 years, many international students have to study for an additional 1 year in the Foundation program, which is conducted at universities or colleges in Australia. As a rule, the Foundation program consists of an intensive study of the English language, about 4 main subjects, as well as several academic areas (academic skills – consisting of writing abstracts, essays, preparing, writing and defending educational projects and working with a dictionary)
International students are eligible to receive scholarships and grants that will cover part or all of the tuition costs in Australian Universities. The university itself, charitable organizations, or the government appoints them. A prerequisite for receiving grants or scholarships is excellent academic performance.
University students are allowed to work up to 20 hours a week during their studies, and full time during vacations. At the same time, do not forget that a study visa does not entitle its holder to get a job.
For many specialties, it is possible, after graduation, to stay in Australia for an internship for two years with a further prospect to apply for immigration without leaving Australia.
The cost of studying at universities in Australia for foreigners in 2020 is:
Bachelor – from 11,000 US dollars per year.
Master's degree – from 15,000 US dollars per year.
Doctor – from 10,000 US dollars per year.
Australian education system
Australia's higher education system consists of three stages: Bachelor's, Master's, and Doctorate. This structure is borrowed from Britain, and the same principles are at its foundation.
Bachelor's degree lasts for 3-4 years, and in the final course, there is an opportunity to move on to obtain practical skills, with future employment. Alternatively, you can fully unlearn the entire course, get a bachelor's degree, and enroll in a master's program.
Master's degree lasts for 1-2 years, the study period is reduced to one year for those who have a bachelor's degree with honors. Upon completion of the training, you can engage in teaching or apply for a higher degree.
The final educational stage is doctoral studies, the duration of which is 2-4 years, depending on the initial qualifications.
Interesting about the learning process
Repeaters.
Australian universities have tight deadlines for the delivery of a particular job/assignment. If you have not passed the item, then no one will allow you to retake it. You will have to study this subject again in the next course and only then retake it.
Deduction for Ctrl + c Ctrl + v.
It is considered unacceptable if a student wrote off his report from the Internet, for this, they can not only be scolded but also expelled! All works are checked for uniqueness, and it is allowed to rewrite references to sources and an indication of bibliography only.
What about lunch? Whenever you want!
It won't surprise anyone if you decide to grab a bite to eat and eat in front of your teacher during a class. Do you urgently need to eat? Enjoy your meal.
Choice of subjects.
If you are already a sophomore, then you have the opportunity to choose one additional subject each semester. In addition to the basic subjects, you can study physics, art, music or whatever you want, etc.
Why study in Australia?
According to statistics, Australia ranks third in the popularity of education for foreigners. The United Kingdom and the United States stand before it.
Every year the number of people wishing to go to study in Australia is only growing. More than 700,000 foreigners are currently studying in this country.
Australian universities boast 15 Nobel laureates.
Despite the fact that universities in Australia do not have such a long history as universities in Britain or the United States, this does not prevent them from being the best and entering the top rankings in the world. 6 universities in Australia have been honored to be among the top 100 universities in the world, according to Times Higher Education.
According to QS Best Student Cities 2019, 7 Australian cities were included in the top 100 best places to live and study for students. According to the survey, 90% of international students are satisfied with the quality of education and living in Australia.
Apply now