services
USA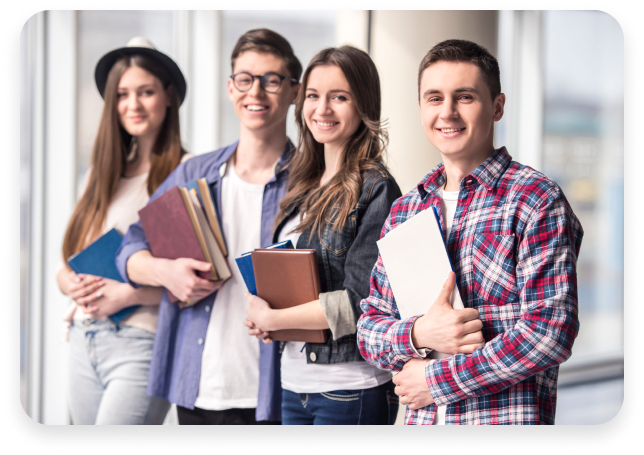 Visa to the USA
Planning a trip to the United States, but not sure if you can prepare a package of documents yourself? Our specialists will help you in obtaining a visa to the United States and provide professional assistance in the documents collection.
What does our service include?
– assistance in obtaining visas (cultural exchange (J-1), tourist (B1 / B2) and student visa to the United States (F, M);
– Individual approach to each client;
– providing a list of documents and advice on their collection;
– filling out visa application forms;
– booking a place for an interview at the embassy.
Our advantages:
– 12 years of experience in the field of visa processing;
– Individual approach to each client;
– professional team;
– convenient location of the Tashkent office.
Cost of services:
– 1,000,000 sum
The USA is one of the most popular countries for tourists from all over the world, but often, many underestimate the seriousness of the preparation for the embassy or, on the contrary, are unnecessarily afraid of this procedure.
Let's take a look at the most common misconceptions about obtaining US visas.
TOP 5 myths:
– Many people think that having a large amount of money on the bank account is a guarantee of obtaining a visa. This is not the case, since the embassy looks at a combination of factors in a complex.
– Someone thinks that after receiving a visa refusal, there is no chance to apply and receive a visa again. There is a chance, but it is worth considering that a certain time must pass before you apply again, and you also need to provide proof of some changes in your life (a new job appeared, registered for the study, a new sponsor appeared, etc.) … In rare cases, you can re-submit immediately (when for the first time you provided an incomplete package of documents or were confused and could not answer the questions, for example).
– Someone, on the contrary, is overly confident and thinks that since he already has a visa in the United States, then 100% will be given it again. This is not true. Each time you need to show the purpose of the trip and collect enclosed documents, as well as prepare for the interview.
– There is an opinion that it is almost impossible to get a visa for those who played the Green Card. Experience shows that this is not true.
– If a person does not have visas in his passport, then he will most likely be refused. Visa history is important, but there are many cases when people received a visa to the United States without having a visa history. Good preparation for the interview, a clear and transparent plan of your trip is the key to successful visa issuance.
What do you need to get a US visa?
– Have a clear purpose of the trip;
– Prepare the correct package of documents;
– Prepare for the interview. Write or call us and we will provide you with visa support in the USA!
Apply now